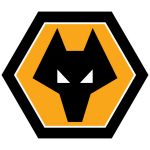 Wolverhampton Wanderers Football Club (/ˌwʊlvərˈhæmptən/ (listen)), commonly known as Wolves, is a professional association football club based in Wolverhampton, England. Formed as St. Luke's F.C. in 1877, the club has played at Molineux Stadium since 1889 and has been competing in the Premier League, the top division of English football, since winning promotion in 2018. The 2022–23 season is the club's 68th season in total at the highest level and the ninth since the foundation of the Premier League in 1992.
The club was one of the founding members of the Football League in 1888. During 26 consecutive seasons spent in the top flight between 1932 and 1965, the team was crowned English League champions three times (in 1953–54, 1957–58 and 1958–59), all under the management of Stan Cullis. Wolves also finished English League runners-up in five other seasons between 1937–38 and 1959–60.
Wolves have won the FA Cup four times, most recently in 1960, and finished runners-up on a further four occasions. The club has also won the League Cup twice, in 1974 and 1980, and finished top of all four divisions in the English professional game.
After becoming one of the first British clubs to install floodlights at its home ground, Wolves arranged televised "floodlit friendlies" against leading overseas club sides between 1953 and 1956, which were instrumental in the launch of the European Cup (now known as the UEFA Champions League) in 1955. Wolves reached the quarter-finals of the competition in 1959–60 as well as the semi-finals of the 1960–61 European Cup Winners' Cup and the inaugural UEFA Cup Final in 1972. Following a 39-year absence from European competition, they reached the UEFA Europa League quarter-finals in 2020.